Bajaj Finance Share price: Stocks in the news: BPCL, Bajaj Finance, IRB Infra, Rane Holdings and telcos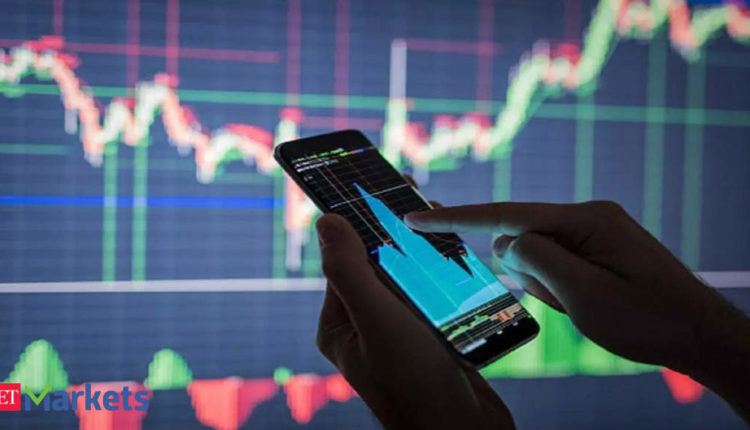 Handy futures on the Singapore Exchange traded 33 points, or 0.19 percent higher at 17,302.50, indicating Dalal Street was off to a positive start on Thursday. Here are a dozen stocks that may be buzzing the most in today's trading:
Bharat Petroleum Corporation: Life Insurance Corporation of India acquired a 2.02 percent stake in the company through open market operations, increasing its share to 7.03 percent from 5.01 percent previously.
Bajaj Finance: The company's wholly owned subsidiary, Bajaj Housing Finance, announced a new celebratory deal offering customers with high credit scores home loans starting at 6.65 percent. An industry first, the home finance company allows eligible home buyers to tie their mortgage interest to the RBI's repo rate.


: The company has established a new entity 'Varun Beverages RDC SAS' in the Democratic Republic of Congo to continue the production, sale, trade and distribution of carbonated and non-carbonated drinks.


IRB infrastructure: The company has raised Rs 5,346.6 crore as it has approved the allotment of 25,24,50,000 shares at a price of Rs 211.79 per share to Cintra INR Investments BV and Bricklayers Investment.


Redington (India): Apple has put iPhone assembler Foxconn's Sriperumbudur factory on trial after worker protests and an assessment that revealed substandard living conditions, saying it will ensure strict standards are met before the unit reopens. Foxconn are contract manufacturers of Apple, acting as suppliers of the Redington.
Rane holdings: German company ZF said it has acquired an additional one percent stake in its joint venture with Rane Group – Rane TRW Steering Systems – to become a majority stake in the company. After buying out an additional stake, ZF will hold a 51 percent majority in the joint venture, according to an announcement.

SJVN: The state power producer said it will invest Rs 60,000 crore to harness 5,097 megawatts of hydropower in Arunachal Pradesh. SJVN chairman and general manager Nand Lal Sharma met on Wednesday with Arunachal Pradesh, deputy chief minister Chowna Mein, to discuss the development of hydroelectric projects.
Dish TV: The Annual General Meeting of Leading DTH Service Providers
will be held on Thursday, after being postponed twice before amid an ongoing battle between the promoters of the Subhash Chandra family and its largest shareholder.
KPI Global Infrastructure: The company has received confirmation of the order to execute a 10 MWDC capacity solar project from Colourtex Industries, Surat in the captive power producer (CPP) segment.
Chemical Life Sciences: The company has been validated by the Government of Bangladesh for the supply of pharmaceutical raw materials (Bilastine) to Bangladesh. This certificate of source validation is valid for 3 years from the date of issue.
Deep Industries: The company has received an award letter from GSPC LNG for hiring gas compression services at GSPC LNG Terminal, Mundra, Gujarat, for 5 years. The total estimated value of the contract is about Rs 44.40 crore.
Telcos: The increase in telecom tariffs along with the recent bailout package provides ample room for the industry to undertake deleveraging and fund capex for 5G tech upgrade,
said Wednesday reviewing the outlook for the telecom services sector to "stable" from "negative."
Praxis Home Shop: The specialist retail player has settled with regulator Sebi over an alleged breach of market standards, by paying more than Rs 20 lakh for settlement fees. The company allegedly failed to disclose certain material events, consistent with listing obligation standards and disclosure requirements.