Financial Women's Association Celebrates 2021-2023 President Hermina 'Nina' Batson During Its 65th Anniversary Year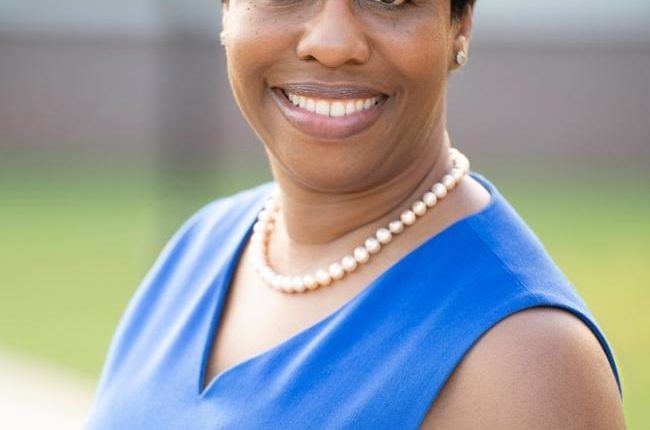 Ms. Batson is proud to lead the FWA as the first black president, continuing its leadership programming and mentoring toward a comprehensive IDEA: inclusion, diversity, equity, and access. Friends and partners of the FWA include BMO, BNP and Ninety One.
NEW YORK –News Direct– Ninety-one
Nina Batson, FWA Chair 2021-2023
NEW YORK, Nov. 22, 2021 /3BL Media/ – The Financial Women's Association of New York is celebrating Hermina "Nina" Batson, the FWA's first black president on his 65th birthday, with a Giving Tuesday campaign and FWA main events and sponsorships that extending around the world her term of two years. Ms. Batson is responsible for guiding the organization in advancing women and helping achieve its mission to advance the professional development and advancement of all women through education, mentorship, grants, networking and alliances in the financial community.
Ms. Batson chairs the FWA during the FWA's 65th Anniversary, the 30th Anniversary of the FWA's Educational Initiatives, and the 20th Anniversary of the FWA's Baruch College Partnership, among other honors FWA members and – supporters have worked on. Over the years, the FWA has helped more than 6,000 high school and underrepresented students in the Greater New York City area through mentorship and scholarships and has interacted with hundreds of women in the financial services industry.
Founded in 1956, the FWA is headed by the president who sets priorities for the organization during their one- to two-year term. Ms. Batson emphasizes that IDEA, inclusion, diversity, equity and access are her priorities for the board of directors and the FWA in general. These are woven into the financial programming and FWA experiences for members, guests and supporters.
Ms. Batson shares her personal background with members and mentees, including that she is first-generation American. Ms. Batson climbed through the ranks of a desk clerk to Director and Global Head of BIA Regulatory Engagement, and hopes her career path can set an example for others, especially her daughter, who is entering college this year.
Story continues
Ms Batson commented: "I believe in the FWA: we know that with inclusion comes diversity – diversity of thoughts and diversity of experiences to name a few. We can continue to break down barriers and break through glass ceilings." to create a more equitable workplace and environment, and I believe that starts with access."
How can this be done? Mrs. Batson emphasized a favorite phrase: it takes a village. "We can achieve this with Perseverance, Determination, Champions, Mentors and Community – together, as a village. The FWA is committed and investing in enriching the careers of financial services professionals and I am passionate about fostering an inclusive environment that brings out the best in all of us – thanks to our members, mentors, mentees and supporters."
Each year, BMO donates 100% of its one-day institutional stock trading commissions in North America and Europe to charities through its Equity Through Education program. Since its inception in 2005, more than $23 million has been raised to support nonprofit organizations focused on education, including the FWA. These partners offer scholarships, mentoring programs and development opportunities.
"Congratulations, Nina Batson, on your appointment as President of FWA," said Dan Barclay, CEO and Group Head, BMO Capital Markets. "BMO wishes you every success in taking on this important role as you continue to promote women and champions of diversity, equality and inclusion in the workplace. We are also proud to partner with organizations such as the FWA, a partner of BMO's Equity Through Education program. Organizations like the FWA have had a lifelong impact on young people, many of whom have thrived thanks to the support of our Equity Through Education program."
BNP Paribas is also an active supporter and host of FWA events in the global capital markets and of an annual FWA summit. "BNP Paribas has a long history of supporting diversity and inclusion, not just in the US but on the global stage. We are proud to partner with Financial Women's Association (FWA) and like-minded organizations that recognize the importance of diverse leadership and make inclusion a priority in the financial services industry. We congratulate Nina on her achievement and look forward to working with her and the FWA in the coming year," said Claudine Gallagher, Chief Human Resources Officer for CIB Americas, BNP Paribas.
Ms. Batson works with corporate supporters across the industry; she has held many volunteer positions within the FWA, including chairing the membership committee and for the past two years as president-elect, listening to companies and sharing her priorities. Immediate former president and FWA board member Simone Vinocour said, "As a true partner and leader, we are inspired every day by Nina's energy and vision in action. Nina is a generous networker and thoughtful employee. She is a tireless advocate connecting people and businesses for mutual benefit and growth."
Another business partner, Ninety One, is the annual supporter of FWA's International Women's Day mentee programs, offering leaders the opportunity to interact with mentees in impactful sessions. "We are excited to celebrate important milestones with the FWA and congratulate Nina. Many FWA sponsors are committed to sharing best practices and lessons learned with mentees, as well as hiring and retaining a diverse team. A big part of that is educating and encouraging talented young women to pursue career aspirations in financial services," said Cynthia Holahan, Ninety One's Head of Marketing for North America. "Our partnership with the FWA is a meaningful way to help achieve these goals."
About Financial Women's Association (FWA)
With a rich history since 1956, the FWA partners with leading companies to help accelerate mutual goals to advance women's leadership and success and create a community of lifelong learners. With more than 800 members—both women and men—and numerous allies from business, government, and academic institutions, the FWA hosts key thought leadership events, builds performance skills, and fosters valuable business connections through networking opportunities for its members. It hosts annual international conferences that facilitate exposure to global business and economic opportunities. In addition, the FWA gives back to the community and helps develop a diverse pipeline of talent by providing scholarships and mentoring to young professionals and students who might otherwise not have the opportunity to further their education. Members and student mentors have access to member-only programs, including professional development workshops and mentoring by Member2Member.
The FWA of a 501(c)3 non-profit organization. For more information, please visit the FWA website.
Check out additional multimedia and more ESG stories from Ninety One at 3blmedia.com
Check out the source version at newsdirect.com: https://newsdirect.com/news/financial-womens-association-celebrates-2021-2023-president-hermina-nina-batson-during-its-65th-anniversary-year-579140337