INNORULES to Enter the Southeast Asian Financial Market by Winning Digital Transformation Project of the Biggest Japanese Insurance Company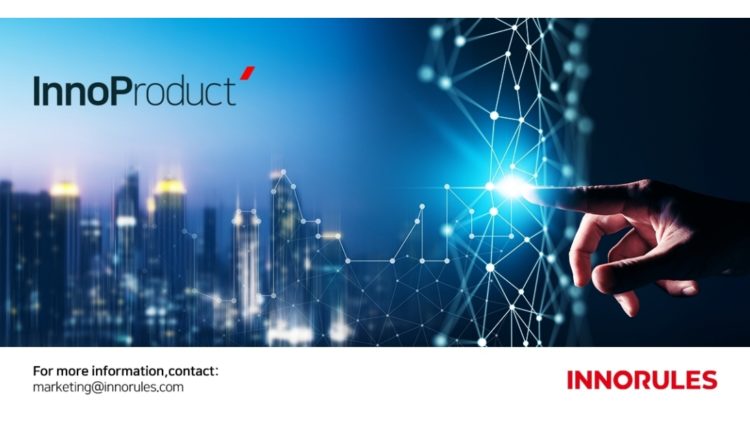 SEOUL, South Korea–(BUSINESS WIRE)–INNORULES (CEO, Kil Kon Kim) announced that it has provided the company's Digital Decision Manager (DDM) for the future innovation project of one of the largest insurance companies in Japan and the first stage system is open.
INNORULES is a professional developer of a Business Rule Engine (BRE) solution. BRE simplifies tasks and improves system building speed and efficiency. Many Korean financial companies, including insurers, brokers and banks, have adopted INNORULES' product.
The Japanese company has been preparing for this next-generation project since 2016. It is the largest project in 30 years with an investment of about 1.746 billion dollars.
The Japanese company was first introduced to the INNORULES product when they visited Korea to benchmark Korean insurance companies and it finally chose INNORULES after conducting the Benchmark test.
The Japanese company has hired INNORULES' Digital Product Manager (DPM) for their core tasks and simplified their trading structures such as insurance sales, insurance premium receipt and premium settlement process.
In addition, INNORULES played a role at the heart of the project by improving the performance of the client's legacy system, which is composed of massively collected data. Previously, it was difficult to quickly convert a new product because the impact of adding new products to the existing system had to be considered.
The newly launched system used INNORULES' DPM to standardize common tasks and separate product development processes based on product characteristics. The Japanese company expects the time to develop and adapt a product rather than cut it by a third for nearly a year. The company plans to introduce the newly implemented system into their auto and fire insurance system by 2025.
INNORULES plans to expand into the Southeast Asian market on this occasion.
Kil Kon Kim, Chief Executive Officer of INNORULES, said: "It makes a lot of sense to deliver our product to the core business of the Japanese financial company, which tends to be very cautious. We have been recognized for our stability and technological capabilities for years and have been receiving inquiries from other Japanese financial firms continuously since a new system was launched through the recent contract."
"Based on the deals with the Japanese company and domestic companies, we plan to expand to key Southeast Asian countries, including Indonesia and Malaysia, which are preparing for new financial projects," Kim added. "We expect more than 20% growth in overseas sales this year."