Pediatric Hypothyroid Patients With Positive Anti-Thyroid Antibodies May Develop More Severe Disease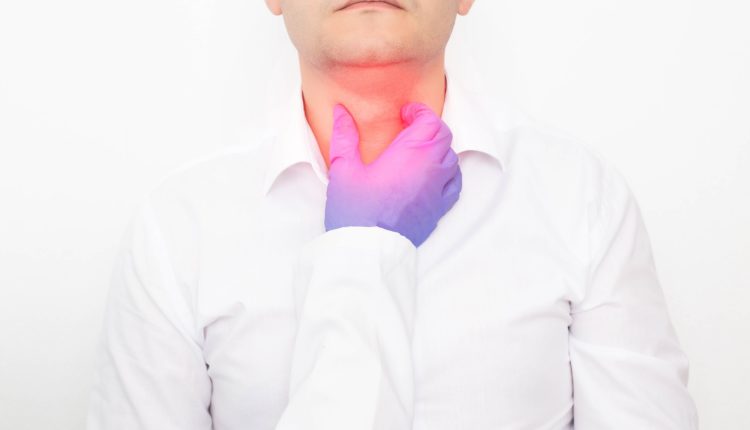 The presence of positive anti-thyroid antibodies may indicate more severe hypothyroidism in children presenting with anti-thyroid peroxidase and / or anti-thyroglobulin antibodies, say researchers who presented at ENDO 2021 last month.
The study, presented by Rasha Alradadi, MBBS, of Saudi Arabia, sought to explain the common features of pediatric patients with antibody-negative primary hypothyroidism in a retrospective review of pediatric patients with hypothyroidism. The patients were treated at the Pediatric Endocrine Clinic at Riley Hospital for Children in Indianapolis, Indiana between August 2016 and December 2019.
After an assessment of age at diagnosis, signs and symptoms at presentation, height, weight, BMI, TSH, FT4, T4, thyroid peroxidase and anti-thyroglobulin antibodies, family history of thyroid disease, physical examination at diagnosis and related diseases, Alradadi et al concluded that a hypothryroid diagnosis with positive antibodies usually leads to a more severe case of hypothyroidism.
"Patients with positive anti-thyroid antibodies had more severe hypothyroidism and were more likely to report extreme fatigue than those with negative antibodies. It is not known why some children with acquired primary hypothyroidism, presumably due to autoimmune thyroid disease, have negative antibodies, "the authors wrote.
The study included 173 patients aged between 3.9 years and 10.6 years. Of these, 128 (74% of 173) patients (80% female) had positive antibodies and 44 (26%) patients (53% female) had negative antibodies.
In patients with positive antibodies, a family history of thyroid disease was a factor in 45% of the cases with positive antibodies and in 22% of the patients with negative antibodies (P = 0.006). In terms of fatigue, which affects most hypothyroid patients, 45% of the patients with positive antibodies reported excessive fatigue and 31% of these patients had a goiter.
Fatigue was less of a role in patients with negative antibodies, as only 22.7% reported mild intermittent fatigue (P = 0.006) and 15.9% of these patients had a goiter (P = 0.04).
Patients with positive antibodies also had extremely high TSH levels. TSH higher than 4.0 mU / L usually suggests hypothyroidism. In this group, patients had TSH values ​​of 129 ± 230 mcu / ml. Patients with negative antibodies had TSH values ​​of 48 ± 131 mcu / ml (P = 0.04).
Similar patterns were found with FT4, which are generally 0.7-1.9 ng.dL in healthy subjects. But the levels were low for hypothyroid patients with positive antibodies (0.68 ± 0.37 versus 0.85 ± 0.27, P = 0.050).
The presence or absence of antibodies had no effect on the incidence of obesity or Down's syndrome in hypothyroidism.
"Long-term follow-up will be needed to determine whether the natural course of thyroid disease in children with primary hypothyroidism is related to antibody status," the authors wrote.
Disclosures
n / a
Reference
Rasha Alradadi, MBBS, Erica A. Eugster, MD. "What are the common features of pediatric patients with antibody negative primary hypothyroidism?" ENDO Society 2021. P52-10. March 20, 2021