TSMC bailed Qualcomm out of a jam earlier this year when the Snapdragon 888 produced by Samsung caused overheating issues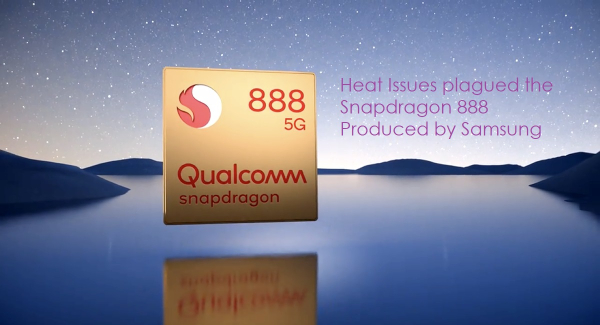 United Daily News in Taiwan today reports that although Qualcomm has adopted Samsung's 5G chips for its Snapdragon processors, Qualcomm had to call on TSMC to provide urgent assistance when Samsung's chips malfunctioned with heating issues.
At the beginning of December last year, Qualcomm announced the launch of the high-end flagship processor "Snapdragon 888", highlighting the performance of the top spec, utilizing Samsung's 5nm process manufacturing.
However, the first Xiaomi Mi 11 smartphones to introduce the "Snapdragon 888" processor encountered many problems with overheating and power consumption. Qualcomm then launched the 7nm "Snapdragon 870" to compensate for the "Snapdragon 888" shortcomings. It was then acquired by OPPO, OnePlus, Xiaomi, iQOO, Motorola and other mobile phones from the brand in the first quarter of this year.
The overheating problem of Qualcomm's "Snapdragon 888" processor was caused by Samsung's manufacturing process, which affected the performance of Qualcomm's chips. While reviewers downplayed the heating problem, Qualcomm was not a satisfied customer.
The report noted that it was not the first time Samsung's smartphone processors had had such issues. When Samsung and TSMC shared orders for the A9 processor for Apple's iPhone 6 and iPhone 6s, there was the "chip gate" incident.
Qualcomm's 5G chip managed by Samsung doesn't just have an overheating problem. According to a recent report from mainland China, a security vulnerability has also appeared in Qualcomm's Mobile Station Modem chip. Hackers or attackers could use the vulnerability to inject malicious code to obtain various information from Android users, and even eavesdrop on the content of users' calls, unlock SIM cards, etc. The market is still observing the impact on the kinetic energy of the chip from Qualcomm shipments.
Rumor has it that Qualcomm is considering the recent 5G chip situation and will move some orders back to TSMC.